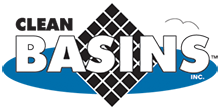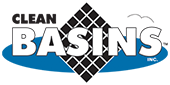 Hydro Excavation is a safe and non-destructive form of excavation. By utilizing high pressure water and industrial strength vacuums, Hydro Excavation safely breaks up soil and removes it with surgical precision through vacuums into a debris tank. This highly effective task is perfect for working in situations where there is danger of damaging underground utilities. Because hydro excavation uses water to break up the soil, there is no risk of utility damage while utilizing this technology. Hydro Excavation is often referred to as: vacuum excavation, potholing, daylighting, and hydrovac excavation.
Uses for Hydro Excavation
 Potholing/Daylighting: Potholing and Daylighting are both terms for excavating or exposing underground utilities by using hydro excavation. By safely digging with this technology, it is possible to expose underground utilities without undergoing the risks of traditional excavation techniques. In addition to uncovering buried utilities, Potholing is an efficient and cost effective digging method for any installation (including signs, telephone poles, fences, etc.).
Slot Trenching: Slot trenching is performed for the purpose of digging narrow trenches, most commonly for installing pipes, cables, or any other utility in the ground. Although traditional slot trenchers are dangerous to use because of the damage they cause, hydro excavation offers a non-destructive and efficient solution to slot trenching. Install sprinkler systems, locate underground utilities, and perform installations without worrying about what's already installed in the ground! With the convenience of hydro excavation, slot trenching can even be performed on frozen surfaces.
Debris Removal: Hydro excavation is an excellent option for debris removal and cleaning out almost any structure. From catch basin cleaning to sludge and spill cleanups, there's no better solution than hydro excavation. Due to the precision and and non-destructive nature of hydro excavation, debris can be removed without causing destruction to its surroundings.
Exposing Utilities: Hydro Excavation is the safest and most efficient way to expose underground utilities. Because hydro excavation uses water to break up the content being removed and vacuums to pick up the debris, there is no risk of damaging buried utilities. Utilities can easily be exposed with hydro excavation (which is called "potholing" or "daylighting") without disturbing the surrounding material, and even when the ground is frozen!
Piling Hole Excavation: Hydro excavation is perfect for piling hole excavation because it is precise, efficient, and does not disturb surroundings. Unlike shovel based digging techniques, hydro excavation does not harm underground utilities which may be uncovered during excavation. Piling holes created by hydro excavation may be exploratory for locating utilities, or can be used for various installations (such as telephone poles and signs) with depths of over 10′.
Cold Weather Digging: Cold weather digging is no problem for hydro excavation! Hydro excavation trucks are equipped with truck mounted water heaters, which enable them to excavate under any conditions. Traditional ground-thawing methods involving wood and coal are wasteful to the environment, but cold weather hydro excavation is environmentally safe and far more efficient!
Call us today to get an estimate!   

800-739-3782